Wine Growing Areas
Merlot in California
Here is an overview of principal California American Viticultural Areas (AVAs), the U.S. equivalent of appellations, associated with Merlot. For a deep dive into specific regions, please visit our Regional Guides.
California Merlot Acreage by County (2020)
COUNTY
2020 TOTAL GRAPE ACRES
(bearing and non-bearing)

2020 TOTAL GRAPE HECTARES
(bearing and non-bearing)

San Joaquin
6,979
2,824
Napa
4,319
1,748
Sonoma
4,191
1,696
Monterey
3,975
1,609
San Luis Obispo
3,433
1,389
Sacramento
3,115
1,261
Madera
2,741
1,109
Merced
1,561
632
Mendocino
1,252
507
Yolo
638
258
Other
3,758
1,521
STATE TOTAL
35,962
14,554
Yountville, Oak Knoll, Oakville, Rutherford, Saint Helena, Calistoga, Coombsville, Pope Valley, Stag's Leap, Mount Veeder, Spring Mountain, Diamond Mountain, Howell Mountain, Atlas Peak
Merlot has always lived in the shadow of Cabernet Sauvignon in Napa Valley. Here Merlot can be just as rich as Cabernet Sauvignon. Further, it's most always more approachable than Cabernet when young, displays power and elegance and has always been a serious wine choice in the Napa Valley. And when compared to the Cabernets, most Napa Valley Merlots are a relative bargain.
Valley Floor (Yountville, Oakville, Rutherford, Calistoga, Stags Leap, Coombsville): The fertile floor is home to many of the state's most well-known vineyard sites for this defining variety. As exemplified in bottlings from the celebrated Three Palms vineyard, valley fruit creates wines that are comparatively opulent and polished, punctuated by flavors of blackberry/blueberry, ripe plum, black cherry, licorice, tea leaf, mint, and violets. While structures are firm, tannins are not as concentrated and intense as in the mountain plots. And they can be like liquid silk.
Mountain AVAs and more (Mount Veeder, Spring Mountain, Diamond Mountain, Howell Mountain, Chiles Valley, Atlas Peak): Wines from Napa's myriad hillsides, ranging in elevation from 400 to 2,200 feet / 122 to 67 meters, are architecturally leaner, with often rapier-sharp acidity, grown on meager colluvial soils. Tannins here are defining and require work in managing their otherwise ferocious nature. Acclaimed winemaker Tom Rinaldi playfully refers to this as "anger management." Concentrated and flavor-packed, mountain fruit in Napa explodes with flavors of black currant, black cherry, wild berry, spice box, anise, espresso, cedar, and sage. Here, wines often have a more rustic profile with intensified minerality.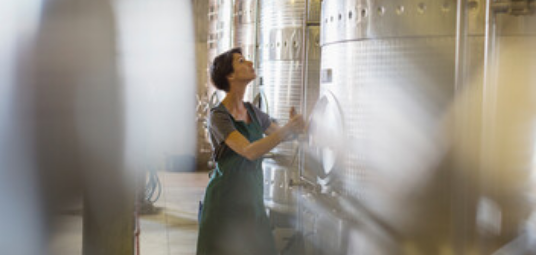 Alexander Valley, Chalk Hill, Sonoma Valley, Bennett Valley, Sonoma Mountain, Moon Mountain, Sonoma Valley, Knights Valley, Dry Creek Valley, Rockpile, Fountaingrove
Merlot is the third most planted red grape variety in Sonoma County and with good reason: it performs well in the region's diverse and warmer AVAs.
Lower/floor (Sonoma Valley, Valley of the Moon, Alexander Valley, Bennett Valley, Dry Creek Valley): Many Sonoma properties on the floor helped generate the statewide enthusiasm for the grape, notably early bottlings from Clos du Bois, Matanzas Creek, Gundlach Bundschu and St. Francis. As in neighboring Napa, wines here are defined by their richness and elegance, with tannic structure being a touch milder.
Mountain AVAs and more (Sonoma Mountain, Moon Mountain, Rockpile, Fountaingrove, Knights Valley, northern end of Alexander Valley, western Dry Creek Valley): Compared to other winegrapes, even those it is closely related to, like Cabernet Sauvignon, Merlot has smaller berries. Not unlike their Napa neighbors, Sonoma's mountain vineyards are renowned for their more austere elements than their lower altitude peers, sharing a similarly concentrated profile. Sonoma's rainbow of flavors tends to the savory, with black olive and herbal notes, a slightly more matte fruit profile and accompanying mountain minerality.
Santa Cruz Mountains, Monterey County (CARMEL VALLEY)
While not a calling-card variety, Merlot performs well in the Santa Cruz Mountains, although in the shadow of Cabernet Sauvignon, and indeed Chardonnay and Pinot Noir. Nevertheless, one finds a few varietal bottlings and it is frequently used in blends. Merlot locally exhibits strawberry, basil, bergamot orange, pomegranate, honey, spice, mustard, and myriad herbs.
Located 12 miles inland from the California coastline, within Monterey County, is the Carmel Valley AVA. Due to its elevation among the steep hills of the Santa Lucia Range, Carmel Valley is sheltered from Monterey's cool maritime fog, allowing for Bordeaux-style red wines, of which Merlot is an important component. Merlot can also be found in the warmer southern areas of the county, including San Bernabe and San Lucas, and a bit in Arroyo Seco
Carmel Valley: A confluence of the herbal and leafy/eucalyptus, with ripe raspberry and a hint of minerality.
Monterey County: Spicy and dark-fruited, Merlot here is all about licorice, dark blue/black fruit, and sweet herbs (basil, chervil).
Paso Robles
At the southernmost tip of the Salinas Valley, the San Luis Obispo County town of Paso Robles is indeed Cabernet country. Cabernet Sauvignon claims almost half the 40,000-some acres (16,187 hectares) of vineyards across the region's 11 nested AVAs. That said, Merlot is the second most planted variety with its usage split between blending with Cabernet Sauvignon and varietally labeled bottles.
Paso Robles: Generally speaking, Paso Merlots are lush, with plum fruit and herbaceous, savory notes.
Finally, while less chronicled than its more northern neighbors, Southern California's Temecula nevertheless does make solid interpretations of this grape, with many Temecula wineries producing varietal Merlot or making use of it in their Cabernet blends.
Borden Ranch
Merlot ranks third after Cabernet Sauvignon and Zinfandel in Lodi. While receiving less acclaim and accolades than those other two red grapes, it can be quite interesting. Defined by bright cherry/plum/raspberry red fruit aromas with some tea leaf and rich earth tones. Tannins can range from the soft and round to surprising hardness and structure, based on carefully selected site/clone combinations.
Sierra Foothills
Sierra Foothills Merlots emanating from higher altitudes are generous, and display aromas of plum, strawberry, and green tea, framed by flavors of tar and baking spice. The best examples come into their own with bottle age.
Merlot Around The World
As the world's most widely planted and popular red vinifera grape, it might be easier to list where it is not found! Below is a list of the principal areas associated with premium Merlot.
France: Bordeaux (Pomerol, St.-Emilion), Southwest France, the Languedoc and Midi
Italy: Trentino-Alto Adige, Friuli, Veneto, Tuscany, Sicily
Spain: Catalunya, Navarra, Aragon, and Castilla-La Mancha
Portugal: Tejo, Lisbon
Germany: Pfalz, Rheinhessen
Austria: Burgenland, Niederosterreich
Other European countries:

Switzerland, Slovenia, Croatia, Bulgaria, Hungary, Ukraine, Moldova, Czech Republic, Georgia, Turkey

Australia: South Australia (Barossa Valley, McLaren Vale, Coonawarra), Victoria (Yarra Valley, Murray Valley) and Western Australia (Margaret River), and New South Wales (Riverina)
New Zealand: Waiheke Island and Hawkes Bay
South Africa: Stellenbosch and Paarl
Other Countries:

China (Ningxia, Shandong); Israel (Galilee, in the Golan Heights and Upper Galilee); Lebanon (Bekaa Valley, Ghazir) and Japan
The Americas

Argentina: Mendoza, (Lujan de Cuyo, Uco Valley), San Juan

Chile: Maipo, Maule and Rapel (Colchagua)
Brazil: Serra Gaúcha, Campanha
Uruguay: Canelones
Mexico: Mexican Baja's Valle de Guadalupe
Canada: Okanagan, Ontario
USA (beyond California): Washington (Columbia Valley, Yakima Valley, Red Mountain and Walla Walla); Oregon (Umpqua and Rogue Valley), New York (Long Island), Virginia (Monticello and Shenandoah), Texas (Hill Country)