By the numbers
Year End 2019
2

AVAs

75

Wineries

1%

Total Plantings

1,600

Acreage Under Vine (Hectares)

4,700

Crush (Tons)

250,000

Crush (Cases)
648

Area Under Vine (Acres)
Key Varieties
25% Pinot noir, 25% Cabernet Sauvignon, 25% Chardonnay, 25% other (includes Merlot and Zinfandel)
Climate
Region 1 Winkler, Mediterranean: Coastal = cool; Inland = warm and sunny
Key Soil Types
Mixed ancient soils, Salinian complex, Franciscan complex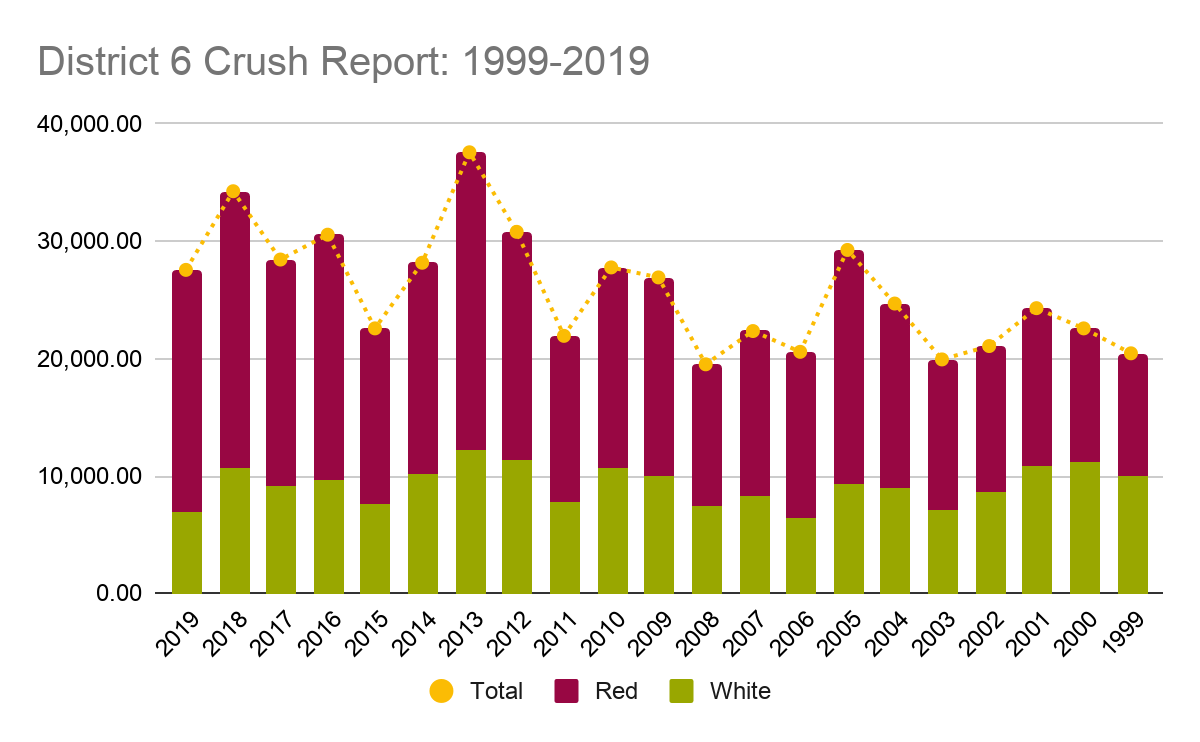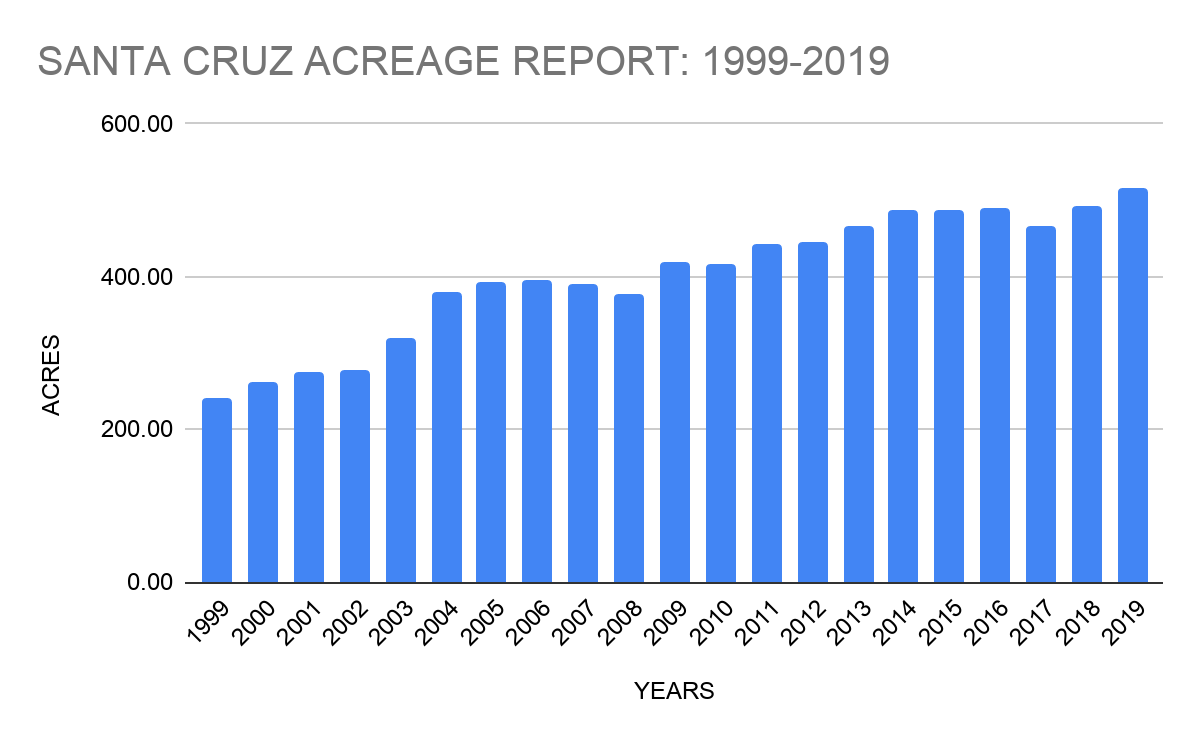 Overview
From bustling San Francisco in the north, to the small farming community of Watsonville in the south, the Santa Cruz Mountains AVA is 90 miles (145 km) long and only a few miles wide. It is a single state AVA, and although it overlaps with South San Francisco it is excluded from both the larger San Francisco Bay AVA and the Central Coast AVA. It covers three counties — San Mateo, Santa Clara and Santa Cruz — yet despite its overall acreage, less than 1% is planted to vine. The highest vineyards sit at 2,700 feet (823 m), with elevations dropping to 400 feet (122 m) on the western side and 800 feet (244 m) on the eastern side of the mountains. Fog envelops the mountains on a daily basis, but a majority of vineyards are planted above the fog line, meaning that the vines benefit from both exposure to direct sunlight and a strong diurnal variation. Grapes ripen, albeit slowly, while holding on to their natural acidity.
The Santa Cruz Mountains are a result of millions of years of movement between the Pacific Plate, the North American Plate, and the Farallon Plate, which created the San Andreas Fault. Over time the fault began to overlap with itself, forming the Santa Cruz Mountains. The San Andreas Fault runs along the mountain ridges, essentially dividing the territory in two: the area west of the fault and the area east of the fault.
The ancient movement of plates has created a place with little predictability and deep variations in elevations, exposures, soils, and microclimates. This diversity makes viticulture an arduous task, but it also produces wines that are incredibly nuanced and complex. The Santa Cruz Mountains AVA is a lesson in perseverance, with all the hard work now starting to pay off.