By the numbers
YEAR END 2019
4

AVAs

About 20

Wineries

1%

Total Plantings

1,558

Acreage Under Vine (Hectares)

75

Crush (Tons)
3,850

Acreage Under Vine (Acres)
Key Varieties
Chardonnay 26%, Pinot Noir 18%, Pinot Gris 12%, Cabernet Sauvignon 10%, Petite Sirah 7%, Merlot 4%
Climate
Warm-summer Mediterranean, Winkler-Amerine Heat Summation Region III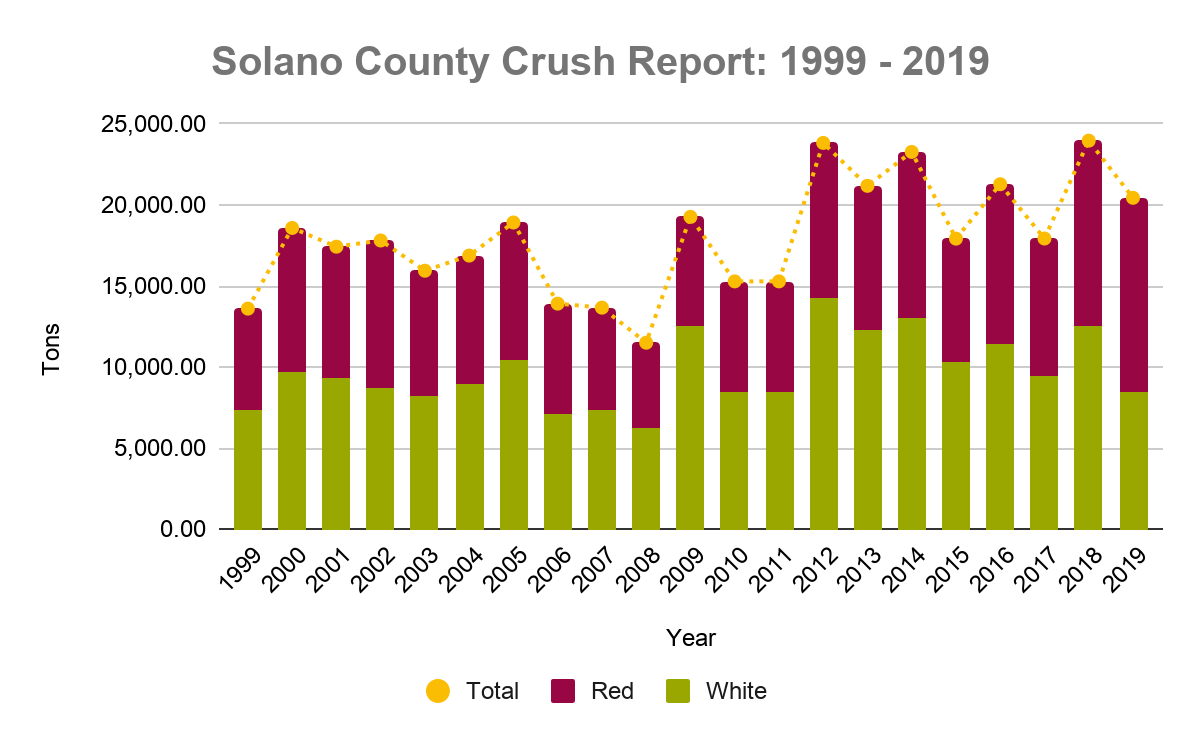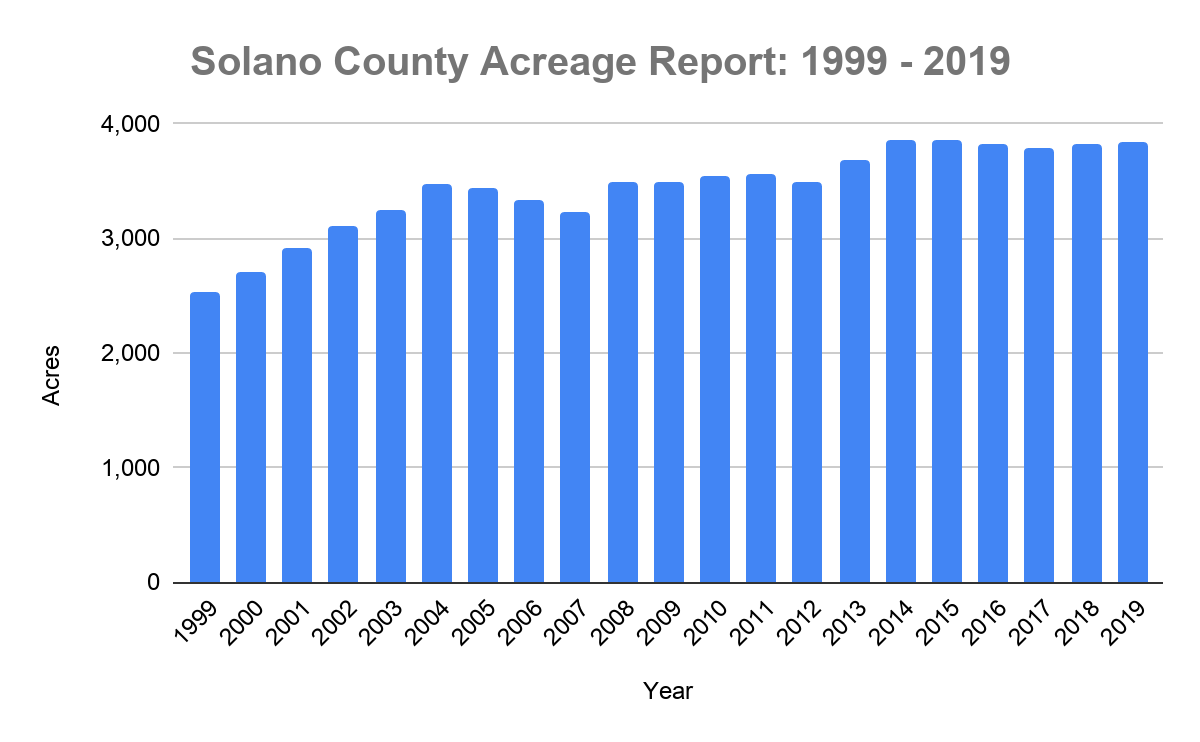 Overview
Solano County is in the North Coast AVA. An 88-acre (36 ha) portion of it is within the San Francisco Bay AVA. The county borders Napa County to the west, Yolo County to the north, Sacramento and San Joaquin Counties to the east, and Suisun Bay, and then Contra Costa County, to the south. Suisun Bay moderates the climate, so southern parts of the county are cooler than the northern.
Two nested AVAs lie entirely in Solano County: Suisun Valley and Solano County Green Valley. One nested AVA, Wild Horse Valley, overlaps the Napa County line. Solano County also shares the Clarksburg AVA with two counties: Yolo and Sacramento.
Most of Solano County is quite flat. There are significant wetlands too, including the San Francisco Bay National Estuarine Research zone and the Grizzly Island Wildlife Area. But the majority of Solano County vineyards are tucked up against Napa Valley, between the southern end of the St. George and Vaca Ranges. That area borders Stags Leap District in the north and Coombsville in the west.
The climate in Solano County is generally on the cool side of Winkler-Amerine Region III and some particular areas may be even cooler. Therefore, top grape varieties are Chardonnay, Pinot Noir, and Pinot Gris. It also makes nicely balanced Syrah. Suisun Valley, the warmest of the AVAs, prides itself on Petite Sirah. The price of grapes makes the region advantageous for producers looking to make affordable wine.