By the numbers
YEAR END 2019
7

AVAs

30+ (160+ Growers)

Wineries

1%

Total Plantings

3,779

Acreage Under Vine (Hectares)

47,246

Crush (Tons)

26,826,279

Crush (Liters)
9,339

Acreage Under Vine (Acres)
Key Varieties
Cabernet Sauvignon 47%, Sauvignon Blanc 21%, Petite Sirah 7%, Chardonnay 5%, Zinfandel 4%, Merlot 4%
Climate
Warm-summer Mediterranean (Csb)
Key Soil Types
Volcanic hillside soils, Sandstone/shale hillside soils, Alluvial terraces. Deep, alluvial deposits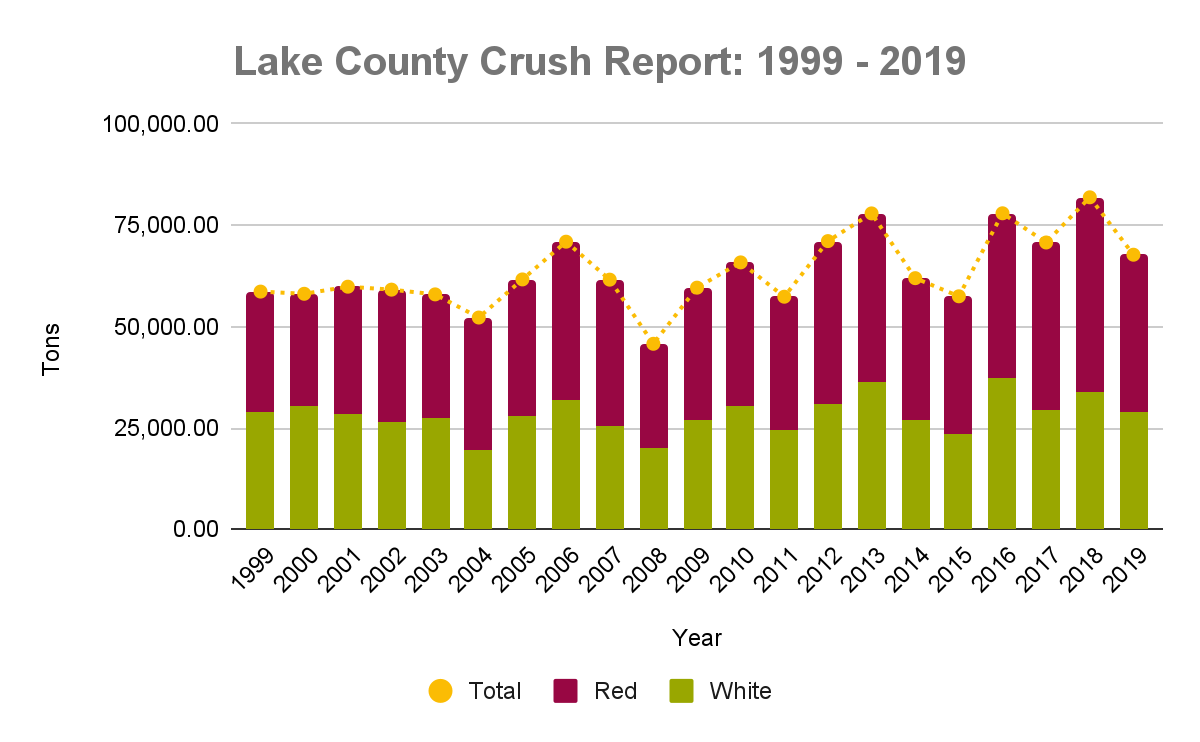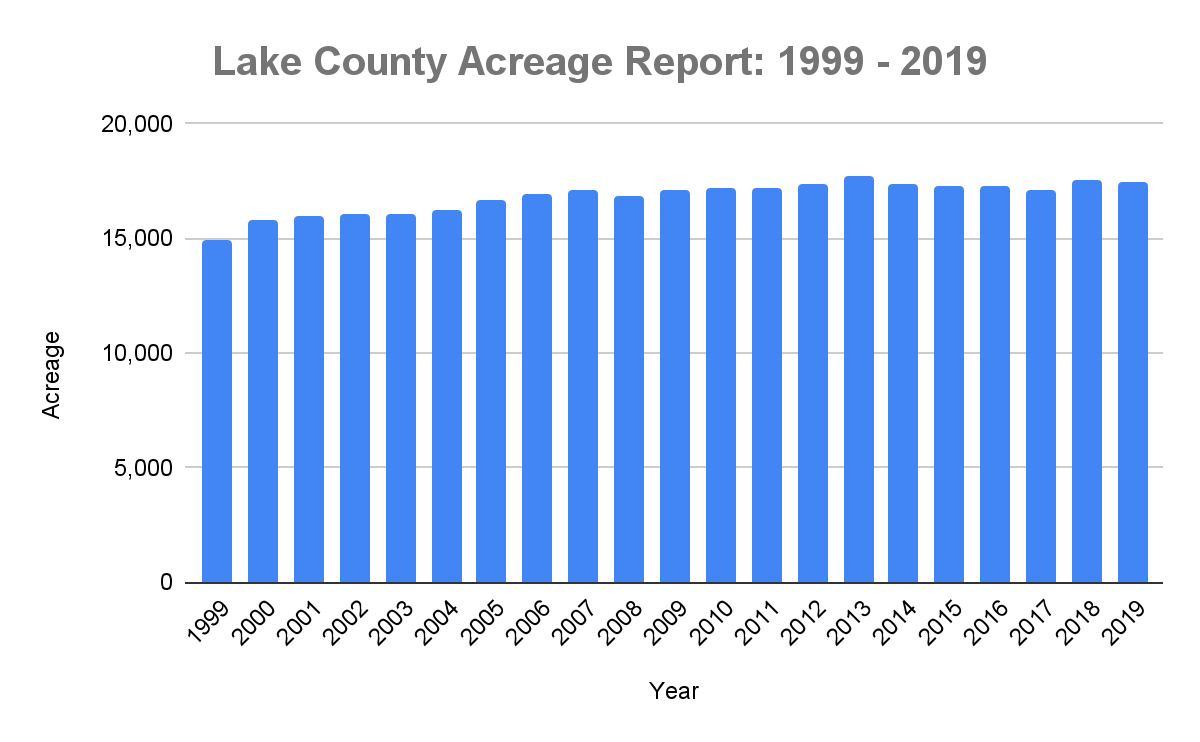 Overview
Lake County lies in the northeast corner of the North Coast AVA. It is directly east of Mendocino County, northeast of Sonoma County and north of Napa County. It's the only county within the North Coast AVA with no direct facing on either the Pacific Ocean or a bay.
At 1,329 square miles (2,139 square kms) in total, Lake County is about two-thirds the size of Sonoma County and almost twice the size of Napa County. Like Mendocino County, though, Lake County is remote, substantially mountainous and sparsely populated. Fewer than 65,000 people live here.
Lake County's most famous feature is … the lake. Clear Lake is the oldest and largest natural freshwater lake in California. More than just a geological curiosity, it and the nearby hot springs have made the area a recreational destination since the 1850s. Excellent weather and what is said to be the cleanest air in California add to the attraction.
Warm weather, clear air, and generous sunlight, are excellent for grape growing too. Robust, dark-skinned varieties thrive on the county's slopes of red, volcanic soil. Sauvignon Blanc also loves the weather and works well in locations where the terrain is flatter and holds more water.
While grape-growing first came to Lake County in the 1870s, even today few of its wineries are well-known outside the North Coast and San Francisco Bay area. Nonetheless, its grapes are in high demand. Proximity to Napa and Sonoma Counties, which have much higher land prices, makes Lake County a popular and respected source for fruit to blend into those regions' wines. Local winegrowers are working hard to establish greater mindshare for their Lake County wines.
There are seven AVAs in Lake County and roughly 150 growers. The Clear Lake AVA contains four more specific zones, most famous of which is the Red Hills Lake County AVA. Outside Clear Lake, Guenoc Valley AVA is the closest to Napa Valley. Benmore Valley is far to the west and no longer viticulturally relevant.